On July 4th, the gang went to Joey's Brickhouse for their awesome all-you-can-eat brunch. If you've never been to the Brickhouse, one thing you must know is that they have toys in the bathroom that you are encouraged to steal. Being the highly evolved adults that we all are, we got seriously engaged in some whoopie cushion farting action.
We sat by the big open windows and as a big group of a dozen or so people set up The Best 4th of July Prank Ever... Making strangers fart!
It wasn't going to be as easy as we initially thought.

These Chicagoan's weren't going to be fooled.
Initially, they ran from the farting machine.
But that's when the guerrilla style genius of Corey came into plan.
We'll
camoflauge
the cushion with sticks and a leaf.

Almost a dog fart.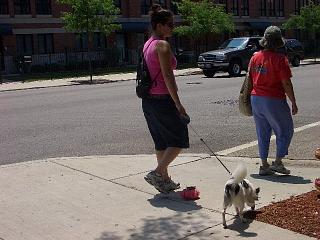 So close...
they won't know what's coming... hee hee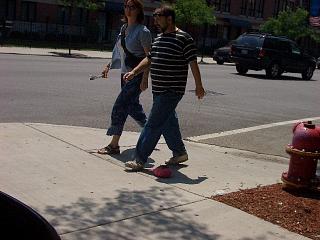 The tension is building...